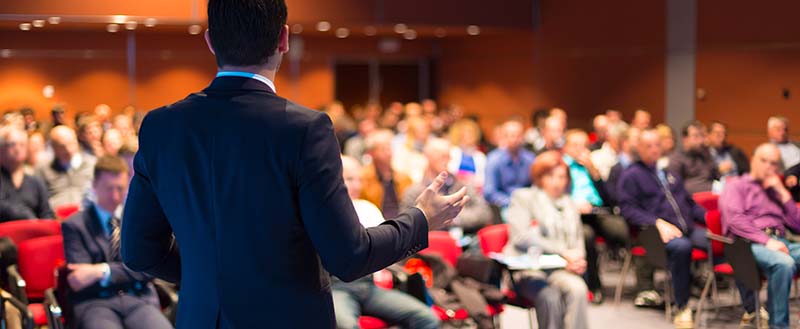 Would this terrify you?
Why not come and visit us? – see what its all about
Don't worry there is only about 20 of us and we are way more friendly than that room above in the picture.
Congratulations on making the first step towards improving your public speaking and leadership skills by finding our website!
But you know what's missing from this website? Actual humans. Humans who will help you to put the "public" into your public speaking. Because we know that public speaking can be scary but we at Forestville Toastmasters club are more than a website. We are real life humans and we have all been where you are now, trying to summon the courage to come along and see what this Toastmasters thing is all about.
So please, take that step and come and say hi! Or don't say hi, don't say anything all night if you like – that could be a little awkward but we don't mind! Because there is no pressure at Toastmasters to do anything that you don't want to do. All we care about is creating a fun and supportive environment so that every member has the opportunity to find their voice – at their own pace, in their own time. Because we all deserve to have a voice. Let us help you to find yours! And let us show you just how much fun it can be along the way 🙂
Check out the next meeting date over there on the right. Ideally, let the friendly Merinda know that you are coming, but you don't even have to do that, just turn up (sign into the RSL club as a guest and head upstairs and you will find us)