FORESTVILLE TOASTMASTERS CLUB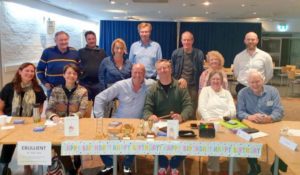 Charter date 6 January 1989
Mission Statement
At Forestville Toastmasters Club, we provide a supportive, fun, yet challenging learning environment where every member is encouraged to venture off the grandstand and into the arena to not only develop their communication and leadership skills, but also to strive to become better versions of themselves by building self-esteem and confidence.
Core Values
| | | | |
| --- | --- | --- | --- |
| • Integrity | • Respect | • Service | • Excellence |
Meeting Opening Statement

Forestville Toastmasters Club acknowledges the Guringai people as the Traditional Owners of the land on which we meet and pays respect to Elders past, present and emerging.
Forestville Toastmasters welcomes members and guests from all walks of life to participate at club meetings. We are committed to following the anti-discrimination policies of Toastmasters International and this club.
Club Code of Conduct and Complaint Handling Process
Transparency and accountability form an integral part of our club's efforts to uphold Toastmasters' core values of integrity, respect, service and excellence. In line with these efforts, we have created a Code of Conduct and a process for handling complaints. We invite you to read the document here or a hard copy will be provided upon request.